Competitive prices and unbeatable service
Rainfall Irrigation Inc. installs seamless underground sprinkler systems and landscaping lighting for customers in Metro Atlanta and surrounding areas. Our process minimizes lawn disruption and ensures that your turf remains intact. We can also make repairs and design add-ons to fully function with your existing system.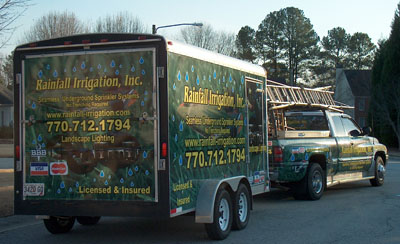 Benefits of an underground sprinkler system:
Eliminate dry areas
Never over or under water
Save money
Save time
Scheduled watering
Call for an estimate
Don't hesitate to
give us a call today to estimate for our services.